It's no secret that eco-friendly values are on the rise. If you and your partner are part of the green movement, what better way to spread awareness than with your wedding? Cut down the carbon footprint of your love and show guests how to throw a beautiful, sustainable event by leading the way.
To inspire your eco-conscious day, we've put together some top tips to create a greener wedding.
Be Aware of Greenwashing
If you're a sustainable connoisseur, you might already know about greenwashing. But if this is your first eco-venture then it's smart to get to grips with what it is and how you can steer clear.
Greenwashing is the act of making a product or service sound more sustainable than it actually is. With more consumers than ever wanting to make eco-friendly choices, brands are jumping on the bandwagon, with some hoping to cash in without putting in the work.
They may advertise a product as containing recycled materials, for example, when the actual content is so minimal it doesn't make a difference. Or, they may have a plastic-free alternative to a product but don't mention that it comes wrapped in plastic.
To avoid falling for greenwashing, follow these tips:
Look for eco-friendly certification
Be conscious of vague claims
Research brands that are known for sustainability
Research brands that are known for greenwashing
Consider the entire lifecycle of the product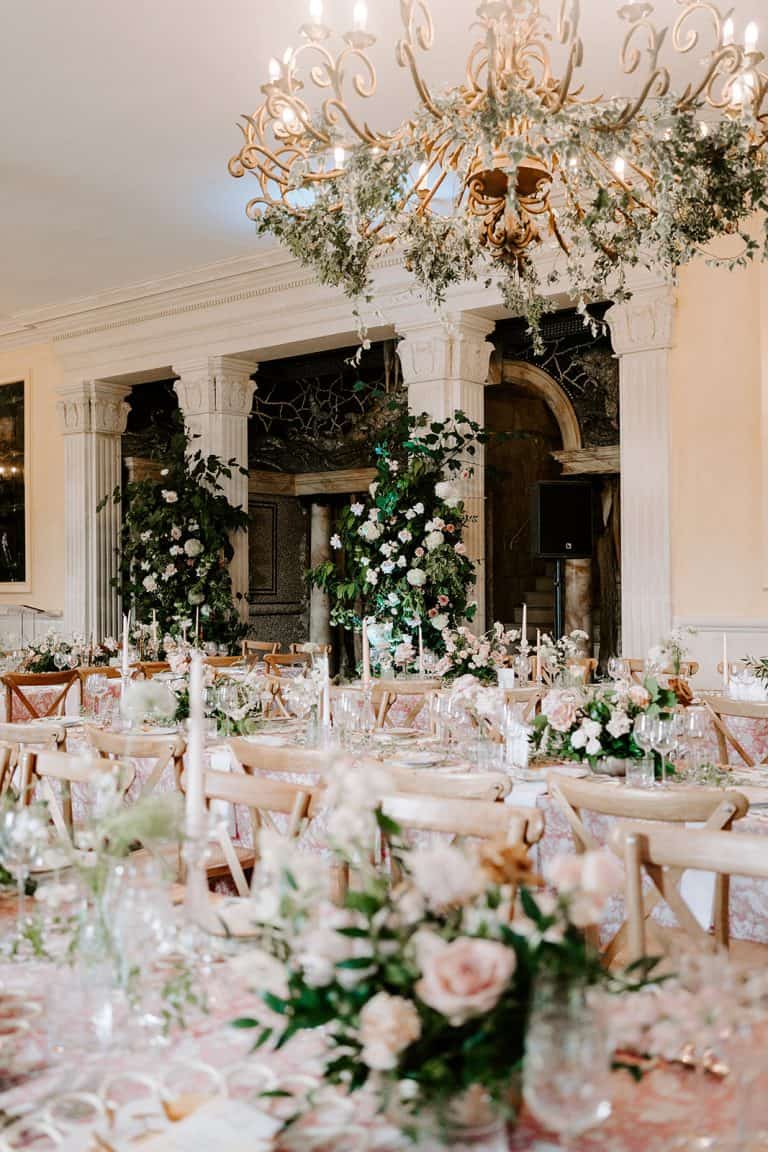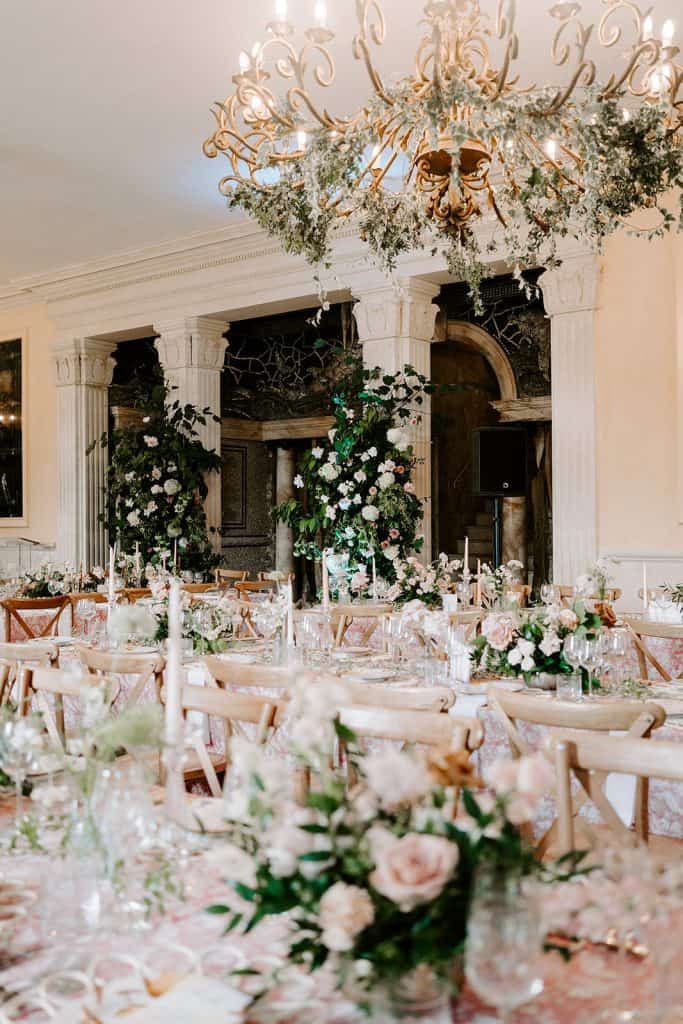 Opt for Second-Hand and Antique
An easy way to quickly reduce the negative impact of your wedding is by choosing vintage, antique, or second-hand products over brand-new ones.
Look into how to choose antique jewellery, for example, so that you can find beautiful wedding rings or wedding-day accessories that don't use more of our planet's limited resources. It's also easy to find second-hand wedding dresses and suits or to rent your look rather than buy them. Remember, the more wears you can get out of an item, the better it'll be for the planet.
From furniture for the ceremony to decor for the dance floor, you can find almost anything second-hand these days. To stock up sustainably, look at:
Antique shops
Second-hand shops
Online marketplaces (including eBay, Facebook Marketplace, and Depop)
Feel free to ask friends and family if they have anything that would be of use, too. Who knows what treasures are lurking in a loft that'd be perfect for your wedding day?
Consider Travel Impact
Eco-friendly wedding planning should always take into account the location of the big day.
For example, if you choose a destination wedding the carbon footprint will rise drastically as everybody hops on a plane. Even a venue that's halfway across the country isn't the most sustainable option. Instead, consider somewhere that's more local to you and your guests.
It's also smart to choose local suppliers. From caterers to flowers, opting for businesses that are near your venue will help cut down on the miles needed to bring your day to life.
Serve Sustainable Food
Diet has a huge impact on your carbon footprint, so the food you serve at your wedding will play a large part in how sustainable the day is.
One of the best ways to quickly make your wedding day greener is by serving vegan food. Though not everybody's cup of tea (or oat milk latte), an Oxford University study discovered that switching to a vegan diet can reduce your carbon footprint by almost 80%, which isn't a figure to be ignored! Even if you're not vegan, it could be fun to look at the opportunities for low-impact vegan food you'd enjoy on your menu.
But you don't need a 100% vegan menu to be eco-friendly. Other ways to improve the eco-impact of your food include:
Not over-ordering to cut down on waste
Choosing locally grown, organic, in-season products
Choose ethically sourced products
Avoiding foods in plastic packaging
If you haven't got time to do all of this yourself, find a sustainably-focused local caterer to take care of your eco-friendly wedding day menu for you.
Choose Local Blooms
The carbon footprint of imported flowers is around 10 times higher than homegrown blooms. If you're planning on having a lot of flowers at your wedding, consider opting for locally-grown in-season species instead of exotic flora from overseas.
There are so many beautiful blooms in the UK, too, so you'll still have your pick of the bunch! To learn more, speak to a sustainable florist that champions local flowers and see what's available for your wedding date.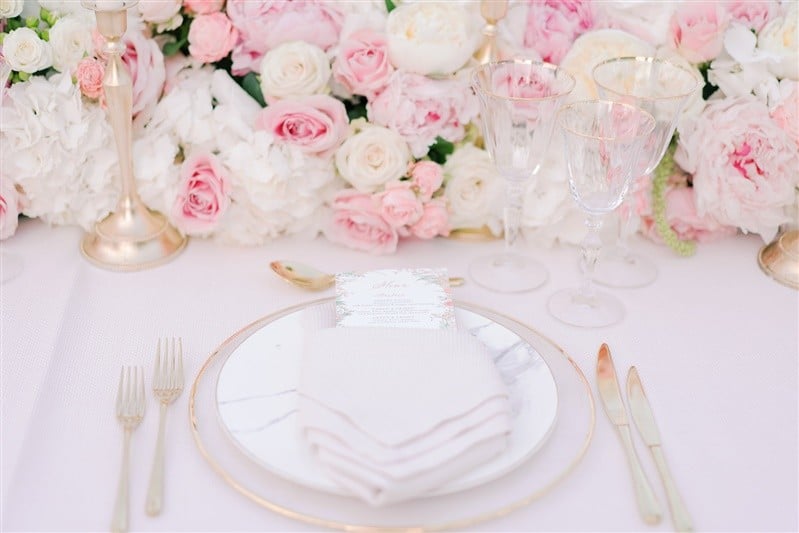 Reducing Waste After the Wedding
Sustainability doesn't end when the wedding's over. Now it's time to cut down on waste by cleaning up mindfully.
When you have to get out of the venue quickly, bag everything up to sort it out later. This is far better than leaving it for the staff to throw away while also reducing stress on your wedding day.
Reuse and repurpose as much as you can. For example, if you have leftover cotton tablecloths, you could sew them together to create a large, cosy blanket as a wedding day memento.
If you don't have a use for the leftover items, ask friends and family if they'd appreciate any of them. Pop whatever's left on an online marketplace to give away or sell, or head down to a charity shop to see what they'll take.
Final Words
Your wedding should reflect who you are as a couple, and if you love sustainability, don't be afraid to let that shine through on your wedding day! Hopefully, these tips have given you some inspiration to get started. Just remember to stay local, opt for sustainable suppliers, and always repurpose and recycle to cut down on waste.