Hello all! Hope you are all doing well! I'm glad to see the return of the sun, despite it being short-lived! Hopefully, we haven't seen the last of the sun for this summer, especially as lockdown rules are starting to loosen 🙂 We as a family have never had so many BBQ's in the garden though, so that's been great!
Talking of the weather, while the changes can affect our mood, it is great for everything in nature that is GREEN! (any opportunity to mention that colour!)
That also quite conveniently brings me onto this week's blog topic, colour combination! I want to talk about colours and how, depending on lots of different factors, are used throughout weddings. I want to highlight a few different scenarios where certain colours may come into play. 

A really great place to start with when it comes to choosing colours for your wedding is with the season your chosen wedding date falls in. 

Photography by Bubblerock
It will help to dictate what colours fit the bill when you associate them to each season. Now there are colours that you would naturally think of for the four times of the year and at the end of the day, they are all still suggestions.
So, what I have put together below are some suggestions for each of the four seasons that might help to give you a starting point if you're looking to base your wedding around this theme.
Bear in mind that I am no professional and despite being from a creative background these are, as I have mentioned, just suggestions and these colours don't all necessarily need to be used together, it's more just giving you a flavour of a set of colours that I believe work well under this topic 🙂

Spring


With Spring I believe, pastel colours really work and each of these colours would work really well with a light grey accent and crisp white linen which will feel fresh but not overpowering. Coupled with spring flowers, it will be a match made...at your wedding! Yellow is a colour that I don't see very often in weddings however I think this pastel yellow is lovely and would look beautiful with a grey!

Summer


For Summer, I wanted to show a slightly bolder approach to the palette and the brighter colours naturally reflect summer perfectly. Again, any of these suggestions married with (excuse the pun!) white or off white linen would work amazingly well. These colours also would work against a darker toned version of themselves too, to create some depth and contrast. So, for example, the red swatch with a burgundy would feel really rich and classy.

Autumn

The Autumn palette is a muted version essentially of summer, bringing a slightly moodier feel but still with rich colour. I think this set of 5 colours works really well for this season and any combo of two would make a lovely colour scheme. The darker tones reflect the change in weather and particularly in nature when the trees start to go those lonely tones of red, orange and yellow 🙂

Winter


Finally for Winter, the colours I chose represent a cooler palette. Reflective of the winter season but it doesn't mean it needs to look cold necessarily. I think blues are really nice throughout the year and it's just a case of choosing a more muted tone of blue for the winter. Equally, deep darker reds and greens work really well for winter weddings and give a sense of warmth and are also reminiscent of Christmas too.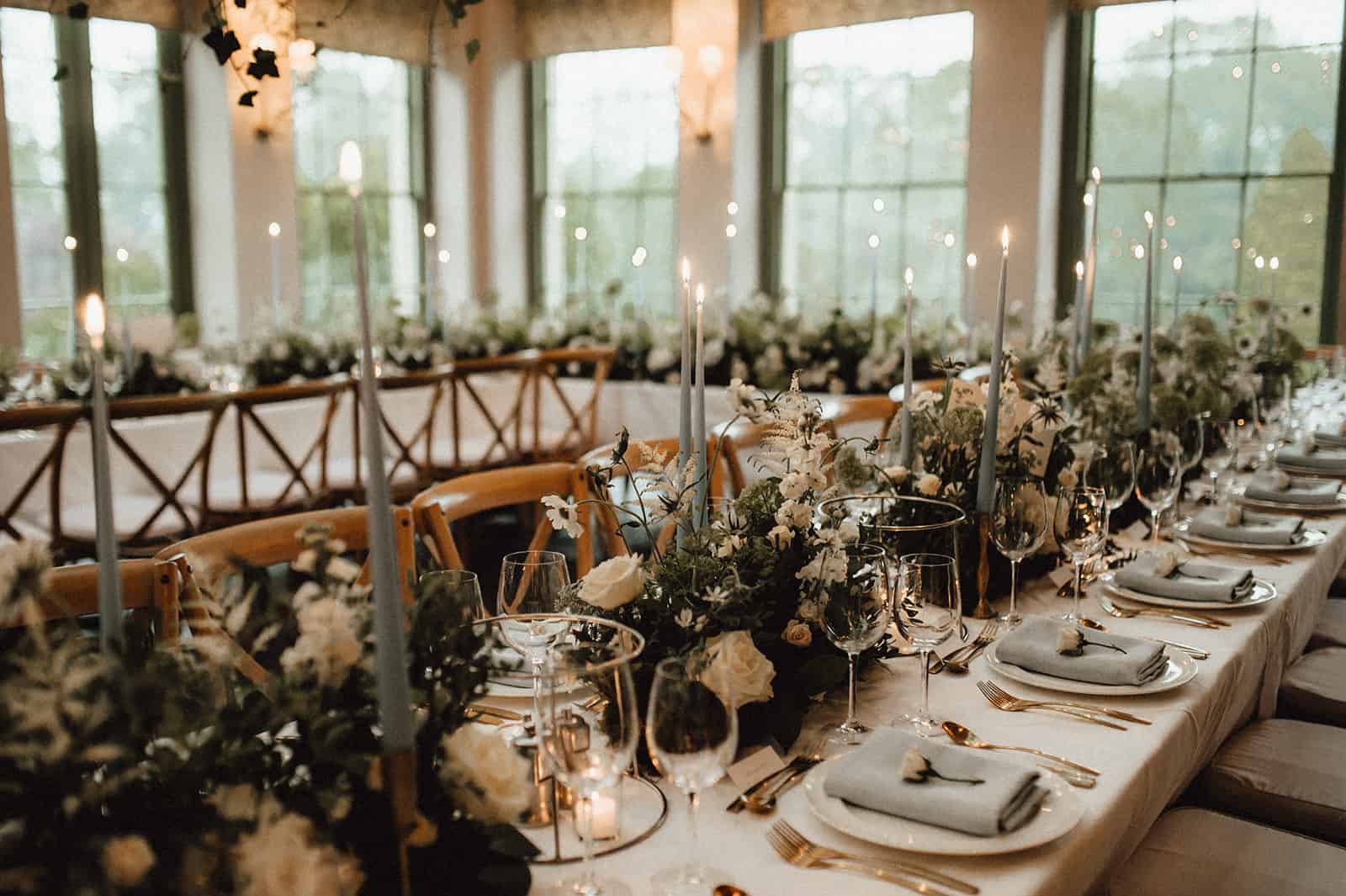 Photography by Kreativ Wedding 
That brings me to the end of this blog piece, so I hope you enjoyed reading this which was all about colour! I could talk about colour till the end of time, but ultimately it's a personal thing and you should choose whatever feels right for you!
Until next time,
Stay safe everyone,
All the best,
Danny x