Congratulations on your engagement! One of the best parts about wedding planning is building your dream gift list. Now that you're set to embark on the trip of a lifetime, it's important to also focus on upgrading some household essentials, planning a home improvement project, or booking experiences with your soon-to-be spouse.
Your registry, just like your wedding, should be full of gifts you love and showcase your identity as a couple. Couples should be ready to spend an agonizing amount of time creating their wish list to have their needs and desires covered and can shortlist items that fit every guest's budget.
Your beloved family and friends would love to purchase gifts they believe you would enjoy and use over their gifts, which may not match your desired design aesthetic or necessities. Because every wedding is different, here's a simple guide to how couples can devote their time to creating a perfect registry.
When it comes to gift ideas, the sky's the limit, but finding the right registry platform can help solve those endless wish list dilemmas and offer exceptional guest service.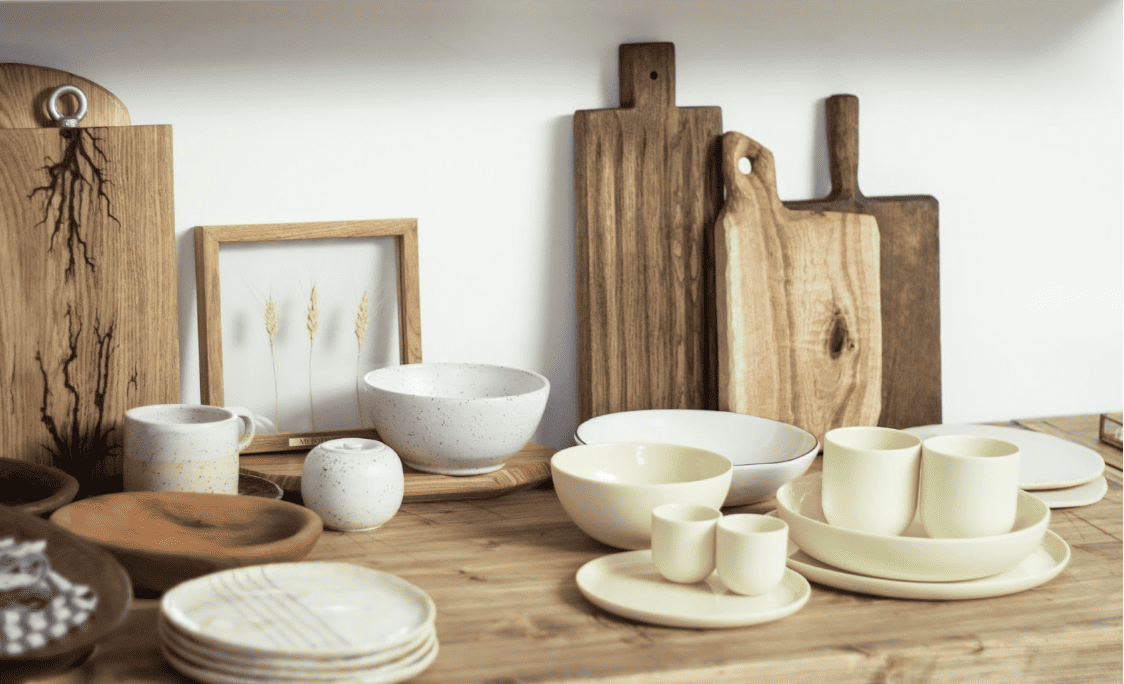 Oftentimes registry platforms do the heavy lifting for couples when it comes to picking items from different brands and price points, most of which are curated as sets (kitchenware, dinnerware, glassware, etc.) so that couples can easily view and pick the most suited from the lot. But it doesn't always leave you with a lot of choice for when you want glassware from one store, linens from another, and dishes from the cute boutique down the street. One of the things that makes trusted platforms like MyRegistry stand apart is their user experience. You can add and keep your entire wish list on one platform or sync various store registries under one roof and manage them in the comfort of your home.
Let's talk through all the brass tacks and the fundamentals - how to successfully get the items you need on your wishlist to create a fully functioning home and kitchen with your fiancé. Let's jump in and get started.
Top 8 Tips to Remember When Creating Your Wedding Wish List
Start Early
Essentially, the timeline for you to start working on your list should be right after the engagement. It'll help you narrow down your retailers, sort items you've waited to purchase or invest in - like a high-quality luggage set or a coffee maker and, most importantly, fill your space with items you both want. This timescale also works if you wish to embed your wish list link on your wedding website or your invites and allow yourself ample time to add and subtract items before the day of the ceremony. During this time, you can also take inspiration from other family and friend registries to create a wedding registry checklist of must-haves, stylish decor, practical appliances, etc., before you finally sit down to finalize the list with your partner.
Choose the Right Registry Service
In today's day and age, where couples are more focused on personal growth and shared interests, having a universal registry that offers a vast selection of goods is crucial. Get ready to be blown away by limitless access to hundreds of retailers and product varieties worldwide, and register for cash funds, experiences, and charity donations - the choice is yours! A great wedding registry service can simplify the process of building one final wish list over a gazillion, offer extra perks like store discounts, and provide the same convenience to your guests to find your preferred items in one place. You can also use the app for more flexibility - scan items at various stores and keep adding them to your list. It's that easy!
Focus on Your Needs
To create a wedding wish list that's tailored to your needs, it's essential to prioritize what you and your partner require the most. For instance, if you're moving into a new home, focus on items that will make your new space feel more comfortable and welcoming. On the other hand, if you're already settled in your home, concentrate on things that can help you renovate and refresh your living space. By focusing on your needs, you'll be able to create a registry that caters to your unique lifestyle and preferences while also ensuring that the budget of every guest attending is taken into consideration.
Don't Forget the Essentials
Cookware and cutlery are two of the most basic function essentials that you're going to have on your registry list. Based on how avid of a cook you are, choose your pans and pots carefully to tackle any kind of food recipe. Couples get to pick from a wide degree of price points, and while there's no right or wrong product, they should choose what makes the most sense for your household and what you and your partner like to cook.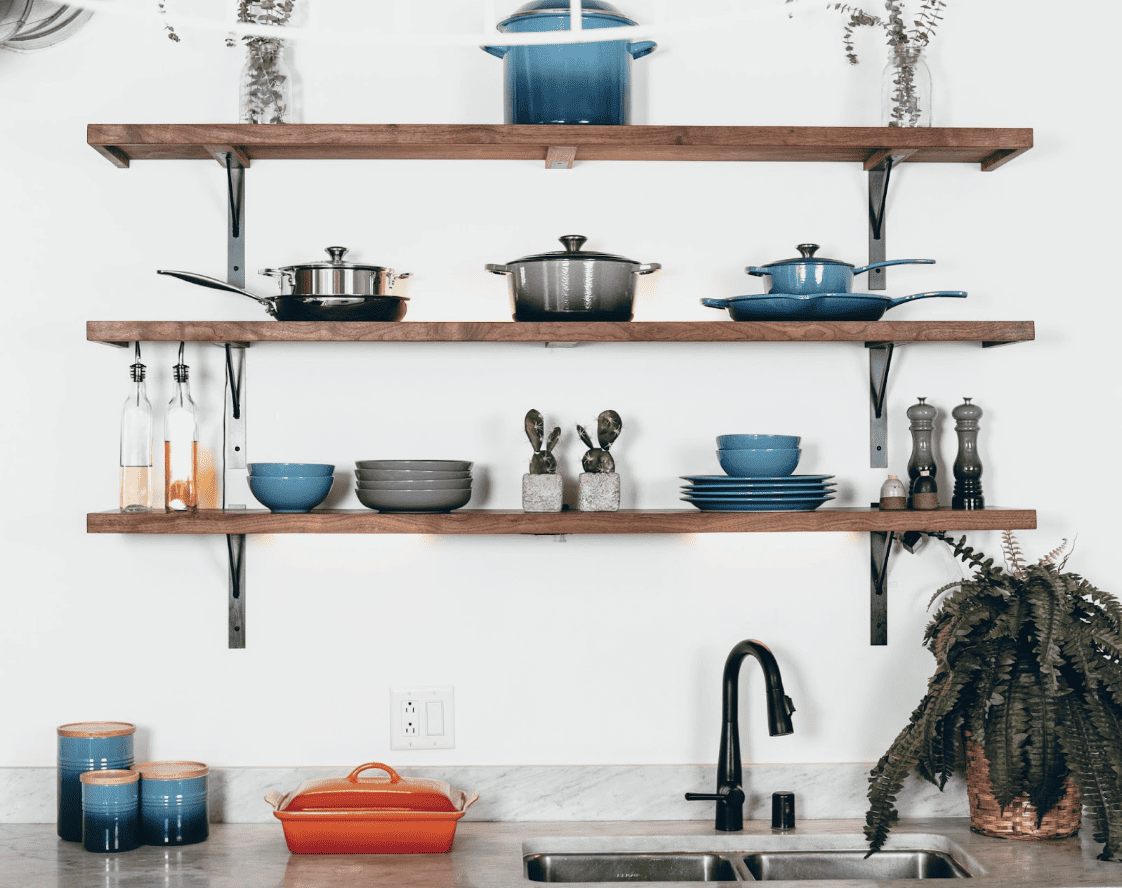 Practical Vs. Personal
It's important to focus on practical items when creating your wedding registry and add some personal touches or classic old gifts. Your registry should reflect you and your partner's personalities and interests and provide instant gratification (like a Polaroid camera) if that's what you want. Think about items or activities that you both love and enjoy doing together, such as wine glasses or a wine fridge if you're both wine enthusiasts or excellent outdoor equipment if you both have a green thumb. Don't forget to add small sentimental tokens, such as gold-plated frames or custom art - an ode to your life's 'happily ever after' moments.
Keep an Open Communication
Constant communication with your partner is most important to better balance all the decisions and details regarding the wish list. It's not the occasional 'yes' or 'no' that'll do, ensure that you both put in the time and bring your set of strengths to the table as you chalk out and finalize the list. Contrary to popular belief, setting up a wedding registry is one of the most important details of the wedding planning process, as it shows what and how much you wish to invest in your future together. Navigating the confusing product categories, favorite major/local retailers, or how you want to set up your 'honeymoon' fund together will help eliminate uncertainty or reduce the pressure for gift-givers.
Managing Your Registry
To ensure a hassle-free gift-giving experience, it's important to organize your wedding registry efficiently. Consider grouping items into categories or price ranges to make it easy for your guests to navigate. Don't forget to add personal notes explaining why you've selected particular items or how you plan to use them. Keep your registry updated regularly by adding new items or removing things you've already acquired. By doing so, you'll ensure your guests have access to the most up-to-date list of items you need and want.
Consider adding a group gift option to your wedding registry if your heart is set on a larger item, such as a top-of-the-line blender or a new television. By allowing guests to contribute collectively, you can make it easier for them to give a more substantial gift without breaking the bank.
Choose a Platform That's Accessible
One of the best pieces of advice we can give you is to choose an online registry platform or app that's easily accessible. It will be one of the best tools in helping you to manage your registry effectively - you can get alerts when items get picked up on your list, manage your thank-you notes, and add and delete items, all with a single few clicks. The app can easily be accessed through your phone, allowing you to choose how you wish to engage with associates, like scheduling a virtual or private appointment.
Final Thoughts
Although you may create the most perfect wish list, leave some room for last-minute surprises as some visitors may wish to give you something they chose on their own. However, it's the thought that counts, and prepare to share your registry information on the invites, along with social ids, to allow your guests to shop at their convenience. Following the wedding, be sure to thank your guests for their gifts. Customize each thank-you note by referring to the gift and the gratitude you feel for their presence. It's a brilliant way to show appreciation and inspire your guests to cherish the moment for a lifetime.