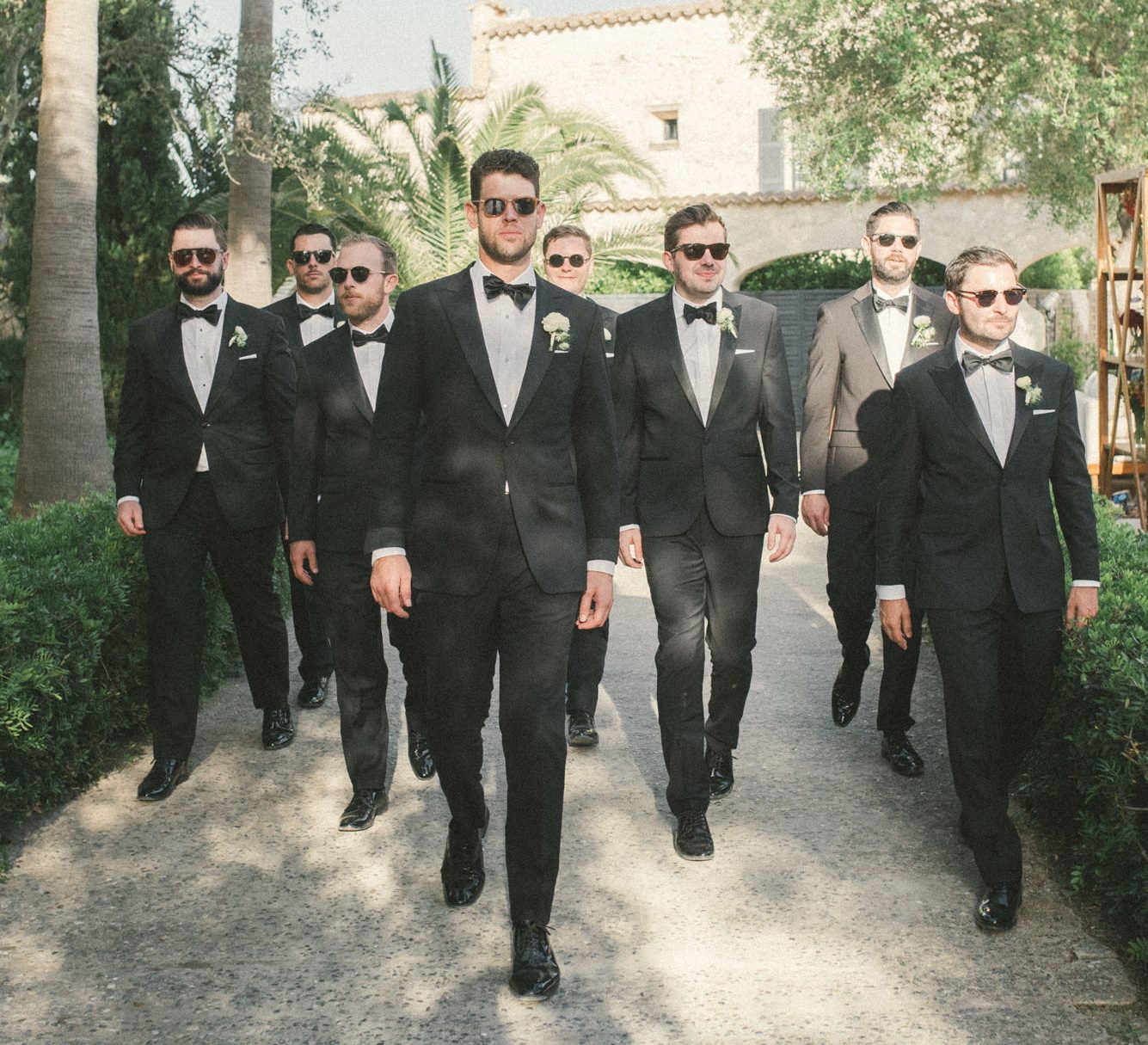 Gone are the days when weddings focused solely on the bride and her stunning gown. In recent years, men have started to pay more attention to their outfits.
They are no longer content with just a wedding suit. In fact, they are now embracing fashion-forward choices and expressing their style. After all, a wedding is not just about the bride but a celebration of love for both partners.
So, if you're preparing for your wedding and feeling overwhelmed, fear not. This blog is here to guide you through the groom's fashion apparel for all wedding events, whether it's the bachelor party, rehearsal dinner, or the big day itself.
Dressing for Pre-wedding Events
As your wedding day approaches, there are pre-wedding events, including a bachelor party and rehearsal dinner, where you'll want to look the best.
Talking about the bachelor party, this is the time to let loose and have fun with your friends. That's why it's recommended to go for a trendy yet comfortable outfit. How about graphic tees paired with denim and casual sneakers? It will make you feel comfortable and stylish as you celebrate with your friends.
When it comes to the rehearsal dinner, a well-fitted suit is an ideal choice. You can choose a classic color like black, navy, or gray that fits you perfectly, adding an extra touch of elegance. Finally, don't forget to complete your outfit with tasteful accessories like a subtle pocket square or a stylish watch.
Perfect Wedding Day Suit
Your wedding suit will be the centrepiece of your outfit, so choose one that is comfortable and makes you feel like the best version of yourself.
But with so many options available, how do you decide on the special "one"? Don't worry! To help you out, let's explore some popular choices for wedding suits:
Classic Two-Piece Suit - A classic two-piece suit is a timeless choice that never goes out of style. You can pair it with a plain white shirt and a bow tie.
Three-Piece Suit - If you want to add a touch of elegance and formality, consider a three-piece suit. It includes a vest, coat, and trousers that look perfect with a matching shirt and tie.
Tuxedo - For a truly formal wedding, a tuxedo is the go-to choice. It features satin lapels and a satin stripe down the trousers, giving a luxurious and classy look.
When selecting your wedding suit, consider choosing one that complements the bride's attire. This will create a coordinated look that showcases your unity as a couple.
Reception Look
After the beautiful ceremony, it's time to unwind and celebrate at the reception! As a groom, you can switch things up and explore alternatives. 
While the suit is a classic choice, consider opting for something different such as a stylish blazer paired with tailored trousers. This combination allows for a more relaxed look while maintaining a polished appearance. Moreover, you can experiment with different colors and patterns for the blazer, adding a touch of uniqueness to your ensemble.
Another alternative is a well-fitted dress shirt paired with dress pants and a fashionable vest. This combination can create a sleek and sophisticated look that is both comfortable and stylish.
Final Words
Your wedding events are not just special occasions; they are opportunities to showcase your style and make a lasting impression. Therefore, by investing in fashionable apparel, you can elevate your look and create memories that will be cherished for a lifetime.