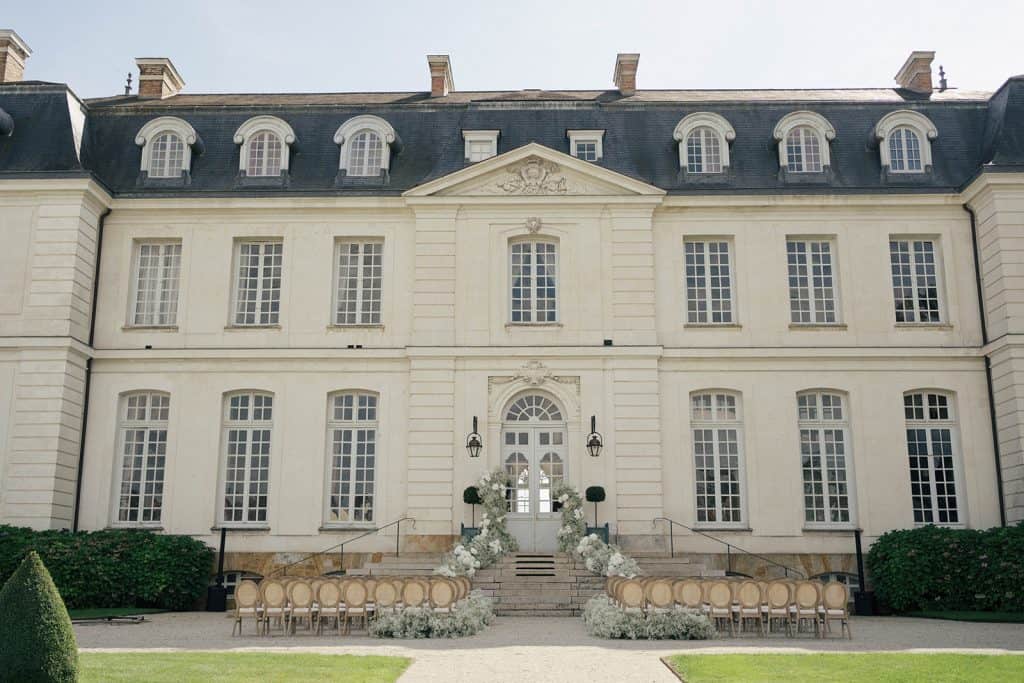 Your wedding day is a once-in-a-lifetime occasion filled with enchantment, joy, and love. It's a moment when two souls come together, and everything must be exceptional. However, planning a wedding can become complex and stressful with so much on your plate. But don't worry, as we have the solution.
In this article, we have curated a simple and stress-free journey that will lead you to your perfect wedding day. So, continue reading, and let us guide you toward your dream wedding.
Point 1: Choosing the Perfect Venue
However, before envisioning the ideal setting, you must narrow down your choices by selecting a city for your wedding. The location plays a crucial role in finding the perfect venue. For example, if you're planning a wedding in Philadelphia, you'll discover many charming wedding venues with timeless and classic charm. Philadelphia's rich history and architectural beauty provide various options for couples seeking a historic or vintage-inspired venue.
But ensure you inquire about packages, amenities, and availability. With careful consideration and research on wedding venues in Philadelphia, PA, you'll discover the ideal backdrop for your magical day, creating memories to cherish forever.
Point 2: Exquisite Décor and Themes
Create an enchanted atmosphere with beautiful decorations and themes that show your unique style and love story. Whether you go for a rustic charm, a glamorous luxury, or a playful story, the decor sets the tone for your wedding day. Choose classy flower arrangements, beautiful table sets, and captivating lighting to make your spot magical.
Personalize the details with beloved memories and essential touches to make your party unforgettable. With careful planning for decorations and themes, your wedding will be a visual beauty that will leave a lasting effect on you and your guests.
Point 3: Culinary Delights to Savor
A wedding is incomplete without a delectable culinary experience. Treat your guests to a sumptuous feast that will tantalize their taste buds and leave lasting memories. From mouth watering appetizers to savory main courses and delightful desserts, ensure a diverse menu that caters to various dietary preferences.
Collaborate with a skilled and experienced caterer to craft a bespoke menu that reflects your personality and complements the ambiance. Don't forget to include signature drinks and delightful wedding cake options. Savoring these culinary delights together will be a cherished part of your celebration, making your wedding truly unforgettable.
Point 4: Entertainment that Dazzles
Create a wedding experience that dazzles with captivating entertainment. From the moment your guests arrive until the last dance, keep them enthralled and enchanted. Consider hiring a talented live band or a versatile DJ who can curate a playlist to keep everyone dancing. Add a touch of magic with a professional dance performance or live musicians during the ceremony.
Photo Booths and interactive games can add fun and laughter to the celebration. Surprise your guests with fireworks or a breathtaking light show if the budget allows. Thoughtful entertainment ensures that your wedding is a joyous occasion filled with cherished memories for all.
Point 5: Capturing Priceless Moments
Preserve the magic of your wedding day by capturing priceless moments you'll cherish forever. Invest in a skilled and professional photographer who can artfully document every emotion, smile, and tear. Choose a videographer to create a cinematic masterpiece, ensuring no precious moment goes unnoticed. Plan a pre-wedding or post-wedding photoshoot in a scenic location to add a touch of romance.
Encourage candid shots to capture genuine emotions and interactions between you and your guests. These timeless photographs and videos will serve as a treasure trove of memories, allowing you to relive the joy and love of your special day for years to come.
Conclusion
As you embark on the journey to your perfect wedding day, trust in our expertise and unwavering commitment to creating an event that surpasses all expectations. Our seasoned professionals will work tirelessly to bring your dreams to life and make your special day an everlasting memory.