When it comes to weddings, the intersection of age-old traditions and modern trends creates a captivating blend of nostalgia and innovation. Couples today are taking their big day to new heights by infusing time-honoured practices with contemporary flair. These recent wedding trends are not just fleeting fads; they have the potential to become cherished traditions that will stand the test of time.
Modernising the Aisle Walk
The practice of a father giving away the bride is rooted in the notion of transferring ownership, and has evolved in modern weddings. While the idea may seem outdated to today's brides, we are witnessing shifts in how they approach their procession. Contemporary weddings now are showcasing various alternatives. This includes brides walking alongside both parents, a combination of step-parent and biological parent, or even walking alone.
The traditional question posed at the altar, "who gives this woman to this man in marriage," is being replaced by more adaptable variations that focus on blessing the marriage. Moreover, ceremonies are embracing personalisation, with some brides opting for an informal hug with their escort at the altar. This trend reflects the broader movement toward individualised and meaningful wedding experiences, highlighting the balance between tradition and modern values.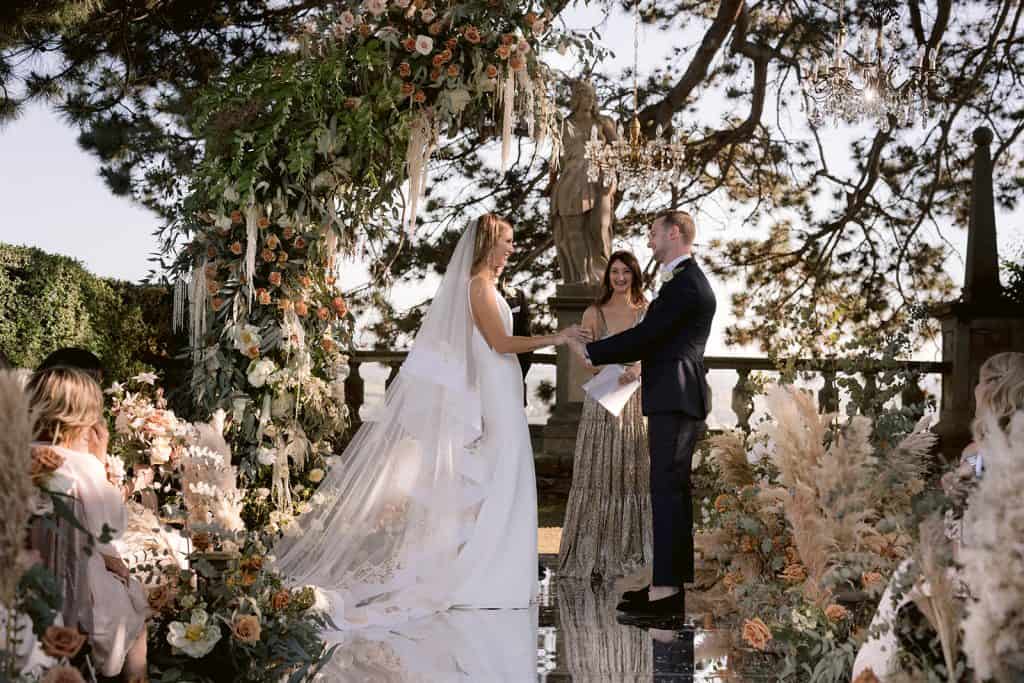 Prioritising Bridal Comfort
The image of a bride in a voluminous, breathtaking gown has long been ingrained in our minds. However, the modern bride is redefining elegance by prioritising comfort without compromising style. Wedding dress designers have recognised the need to alleviate the discomfort that once accompanied an elaborate attire. The result? A resurgence of trends like higher necklines, sleeves, jumpsuits, and even pockets, catering to brides who want to feel at ease while radiating confidence.
Moreover, some couples are embracing the concept of two outfits—one for the ceremony and another for the celebration—to ensure they can move, dance, and truly enjoy their day. As fashion continues to evolve, it's safe to assume that wedding dresses will become increasingly beautiful and practical, allowing brides to revel in both beauty and comfort.
Celebrating Marriage Equality with Vigor
There has been a dramatic change in wedding ceremonies with the shift towards marriage equality. Couples and officiants now proudly use the term "between two people" instead of the traditional "between a man and a woman."
This linguistic shift is more than semantics; it's a reflection of the inclusive spirit that modern couples embrace. The excitement over marriage equality might one day become a quiet tradition. For now, the celebration and acknowledgment of progress remain a vibrant and cherished aspect of modern weddings.
Diverse Wedding Parties
The traditional bridal party structure has experienced a delightful upheaval in recent times. No longer are bridesmaids and groomsmen confined by rigid gender norms. The result? There's a diverse range of roles in wedding parties spanning all ages, genders, and even species.
Couples are now choosing friends, family members, and loved ones who hold significant meaning to them, rather than adhering to societal norms. With this shift, we now have groomsmaids, bridesmen, flower-men, and even ring-dogs. There is no doubt that weddings are as unique as the love stories they celebrate. The old adage holds true: when it comes to wedding parties, there are no rules.
Children are Taking Center Stage
For modern weddings, children are assuming more pivotal roles, especially in cases where one or both partners have children from previous relationships. The days of children being confined to the role of flower girl or ring bearer are transforming into something far more meaningful.
Children are being integrated into the ceremony in ways that reflect their importance within the family unit. From being asked for permission to marry a parent to taking the first dance together, these moments showcase the evolving dynamics of modern families. As weddings evolve into holistic family celebrations, children's roles will undoubtedly continue to hold a special place.
Guest-Centric Celebrations
Gone are the days of weddings following a rigid script: ceremony, photos, reception. The shift in wedding dynamics has led to a remarkable transformation. With guest-centric weddings, you get an all-day celebration that everyone can enjoy. This departure from the conventional format has given rise to a festival-like ambiance, encapsulating the true spirit of togetherness.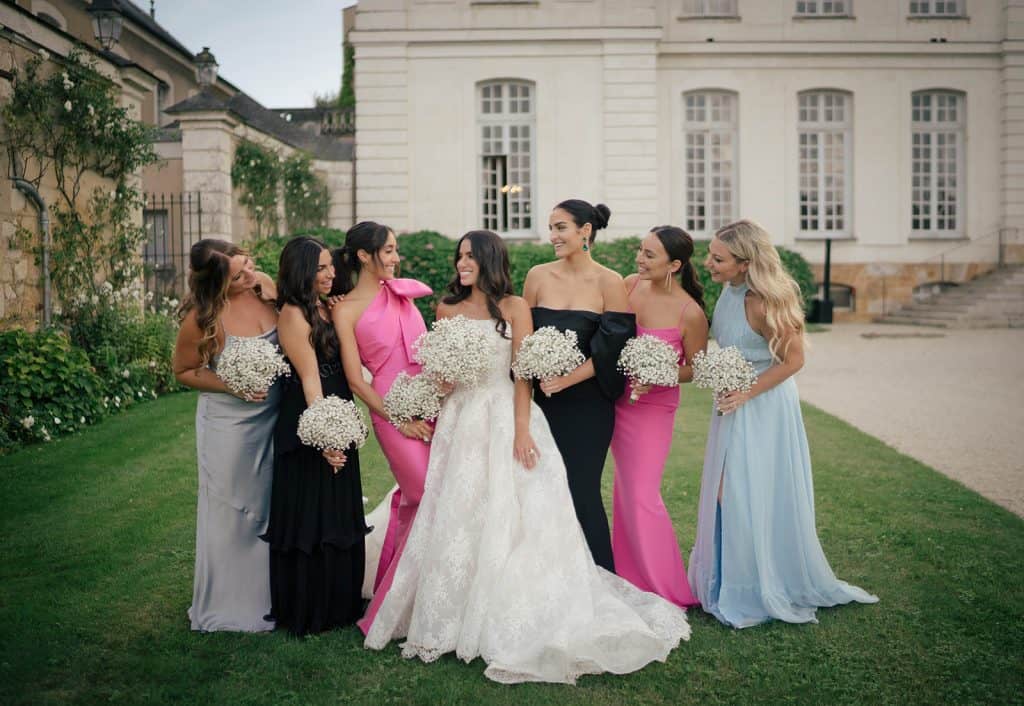 All-Inclusive Venues
Central to this evolution of guest-centric weddings is the emergence of all-in-one wedding venues. These venues cater to the convenience of couples and guests alike by offering a seamless transition from ceremony to celebration. No longer do guests find themselves twiddling their thumbs during lengthy photography sessions. Instead, they're actively engaged, sipping drinks and enjoying canapés while they eagerly await the bride and groom's return.
Here are some popular creative additions in modern weddings.
High tea
Afternoon lawn games
Chill-out spaces
Dedicated children's spaces
Midnight snacks
Mobile drink vans, food trucks, and ice cream vendors
Post-wedding brunches
Trip to the day spa
Embracing Sustainability
Sustainable weddings are becoming more popular. We can see that this trend is here to stay; it has evolved into a lifestyle. Making eco-friendly choices is a lasting decision for everything from the wedding theme to the venue. Although there are still many wasteful practices in the wedding industry, more and more couples are opting for green. They're making changes to be more environmentally conscious, from how they invite guests to the food they serve and the clothes they wear. There are a lot of things to consider when planning an eco-friendly wedding. Start by choosing eco-friendly vendors. Next, find ways to use technology to lower the carbon footprint of your wedding.
It's heartening to witness these recent trends taking root, as they pave the way for what could become new wedding traditions. The ever-evolving nature of weddings mirrors the shifting landscape of our society and culture. As we eagerly anticipate the future, we can be sure that weddings will continue to surprise us, blending cherished traditions with modern trends.