Getting married abroad is an exciting adventure and can add lots of unique elements to your special day. But there are important considerations that come into play when deciding to have a destination wedding. From sorting out the legalities to determining who should be invited, there is quite a lot that you'll need to factor into making the right decision for you and your partner. Read on for five key things you should consider.
Create a budget and stick to it
The first thing you need to do is create a budget. This can help you stay on track financially and avoid any nasty surprises. It's important to factor in the cost of travel, accommodation, and the wedding ceremony itself, as well as any additional costs such as decorations, photography, and catering. Using a wedding planning checklist ensures you won't miss anything crucial off of the list. You'll also need to consider any legal requirements, such as paperwork or fees, for getting married in your chosen destination. 
Make sure you're realistic about costs and leave some wiggle room for unexpected expenses. With some careful planning and budgeting, you can have the wedding of your dreams in a beautiful location without breaking the bank.
Choose the right location
You need to consider language and culture, and if you're an LGBTQ+ couple you need to be aware of the country's laws and attitudes towards same-sex marriage to ensure your safety.
The location should reflect your personal style, cater to your guests' needs, and be easily accessible. Researching the climate is also crucial, especially if you're planning for an outdoor ceremony. Consider things like the proximity to hotels, the availability of local vendors, and transportation — you don't want to cause undue stress for yourself or your wedding guests.
Don't forget to familiarise yourself with the country's marriage laws. It may be relatively straightforward to get the correct documents in order, or it may be easier to have a legal ceremony at home and then have your celebration abroad.
Hire a reliable wedding planner who knows the area
Their input will be invaluable when you're making preparations. By hiring an experienced planner, you can ensure your day runs smoothly and is exactly how you want it to be. They can help you navigate the local customs and culture, and provide invaluable guidance throughout your planning process.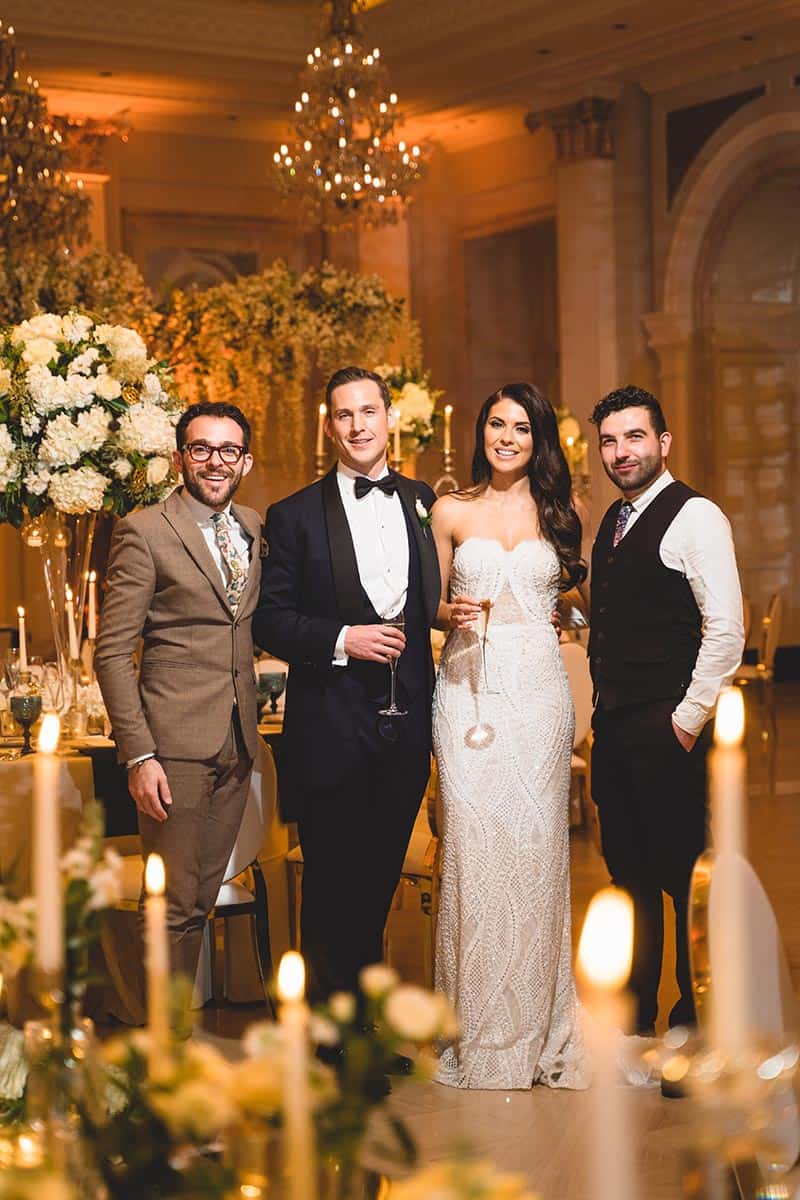 Consider who'll attend and make a plan for their transport and accommodation
Think about how you'll invite your guests to join you on your special day. One option is to send out save-the-dates as early as possible, which will give them ample time to make travel arrangements and request time off work if necessary. Providing details on travel, accommodations, and any planned events can also help make the invitation process smoother. It may be helpful to consider using a wedding website to communicate all necessary information in one organised place.
Hire a photographer and videographer to capture the special moments
Hiring a photographer and videographer can not only provide you with stunning images and footage to look back on, but also allows you to share your wedding with those who couldn't make the trip. When choosing a photographer and videographer, you'll want to consider their expertise in shooting destination weddings, as well as their ability to capture the unique beauty of the location you've chosen. Be sure to communicate your vision for your wedding day to ensure that the final product reflects your personal style and the emotions of the day.
What are your wedding planning tips? Let us know in the comments!