With wedding season rapidly approaching, the quintessential problem of not having anything suitable to wear to weddings looms around the corner. Wedding shopping is stressful not only for the bride and groom but for the guests too. You have to consider the dress code, the weather, and the overall ambiance, and at the same time, dress just well enough to not upstage the happy couple.
How can you get the "wedding guest" look right without maxing out your card? We are glad you asked. When it comes to wedding attire, there are certain DOs and DON'Ts that you should abide by religiously. You will get a fair idea of what to wear and how to conduct yourself at any wedding. Let's take a look at these.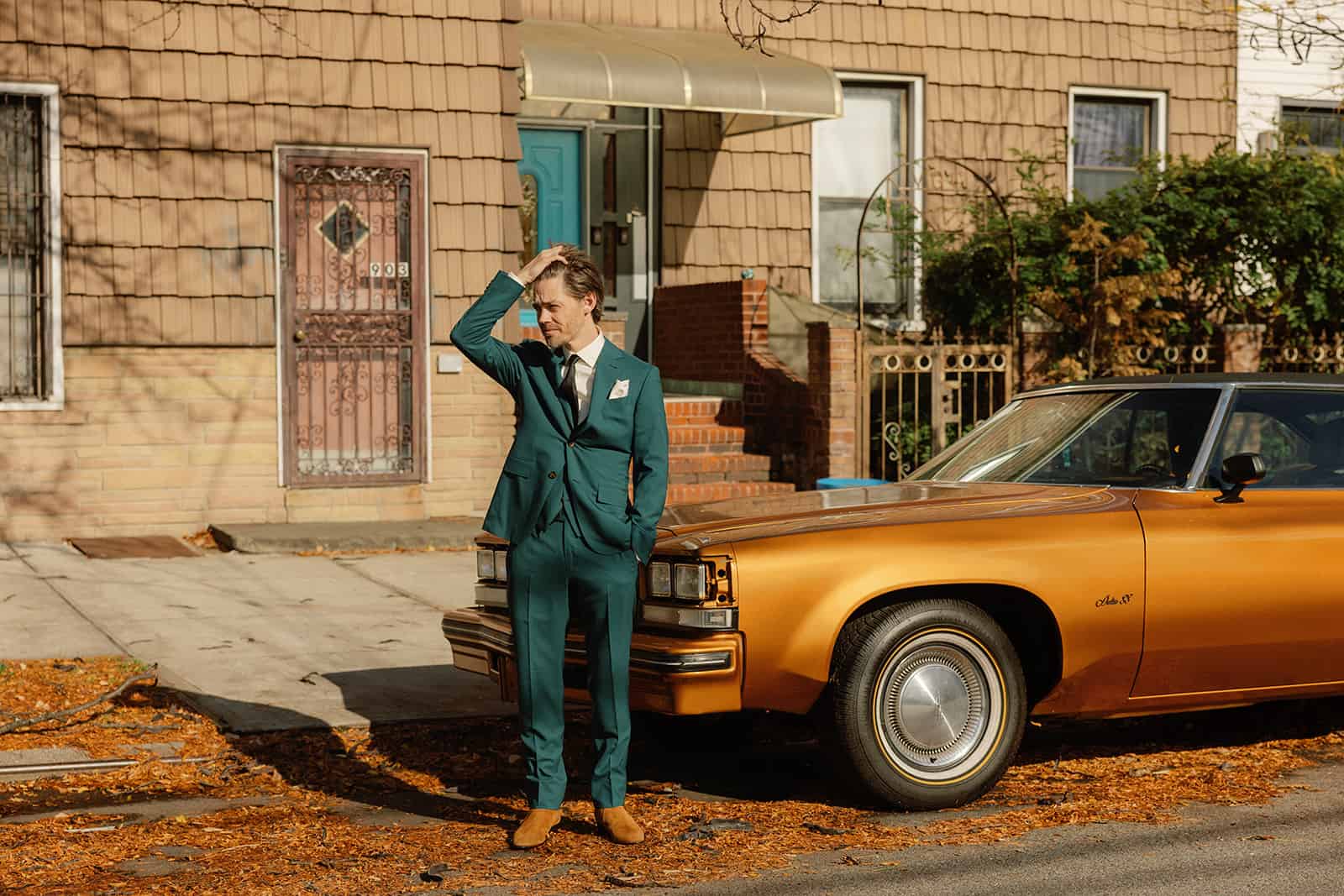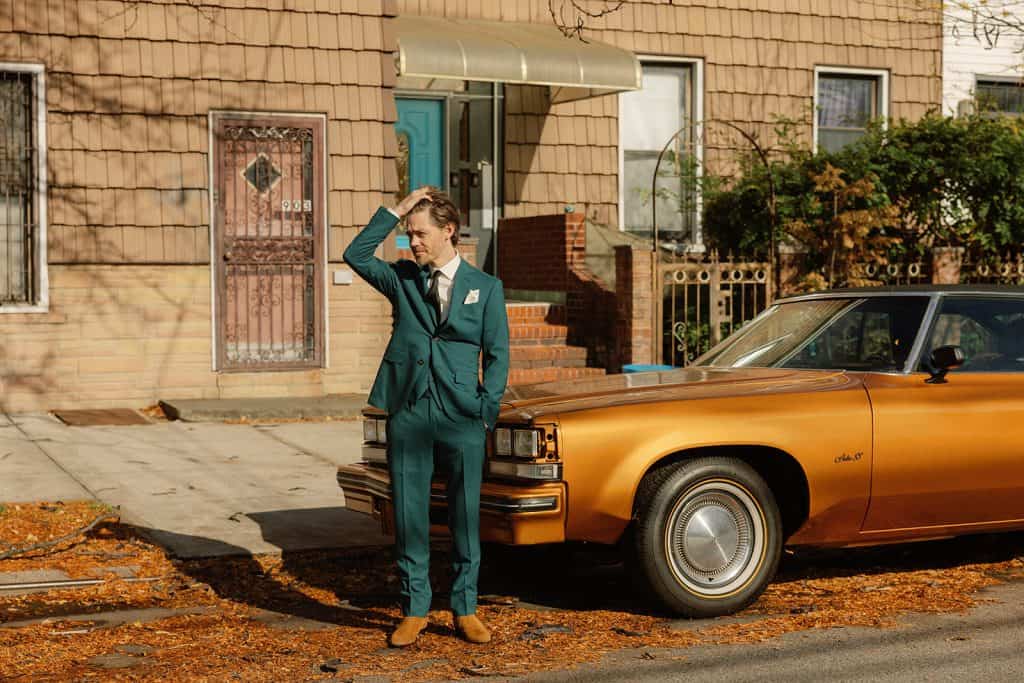 DOs
Everything you need to factor in to ace your look at a wedding is given here. These tips will transform you into a confident, well-dressed man who is certainly bound to make a few heads turn.
Factor in the dress code
It is up to the couple to decide the dress code for their wedding, and this is usually mentioned well in advance to not cause any fashion-related inconveniences later for guests. There are four broad dress codes for any wedding- Black-Tie, Formal, Cocktail, and Casual. Here's a quick run-down on what is expected for each dress code:
White Tie: A white-tie wedding is easily the most formal of all wedding dress codes. Think of over-the-top accessories like dinner gloves or a top hat, along with the usual black tux.
Black Tie: A tuxedo is a must with a bow tie. This is a very traditional dress code, so stick to black or dark colors only.
Formal: A tuxedo isn't necessary but is appreciated. You could opt for a suit as well, but make sure to stick to dark colors only.
Cocktail: A more semi-formal setting, where you can loosen up (literally and figuratively) and go for blazers and jackets.
Casual: Collared shirts, polos, and trousers are ideal. Make sure to not take the dress code too literally, since it is a wedding after all. You do not want to wind up in slippers and shorts.
Consider the weather conditions
Always, ALWAYS dress according to the weather. Be prepared for anything Mother Nature can shoot out at you. It is a good idea to check the forecast before you leave for the wedding. You do not want to wear your new, expensive suit only for it to get drenched in rain. 
Consider the venue
Another important point to factor in would be the venue. This is usually in tandem with the dress code because you cannot have a Black-Tie wedding ceremony at a beach and a casual ceremony in a cathedral.
Dress modestly
A wedding is a solemn occasion that calls for joy at the union of two hearts. You will be considerably side-eyed if you are dressed immodestly. For example, do not leave your shirt unbuttoned. Is it sexy? On certain occasions, absolutely. At a wedding? Maybe not. Keep in mind that weddings are among the best places to meet romantic partners, and everyone prefers a sharply-dressed man over someone dressed sloppily.
Wear comfortable shoes
Weddings are synonymous with dancing. You simply cannot opt out of having a dance. The right kind of shoes will not just help your feet breathe through the day, but they will also work to your advantage on the dance floor. Make sure you get out your best dress boots for the occasion since they are likely to be the most comfortable and suitable choice for a wedding.
Ask the other attendees what they are wearing
If you are unsure about how you should dress for a wedding, the best thing you can do is ask someone else you know who will also be attending the event. It is possible that through the exchange of ideas, you will find inspiration for your ensemble. Two heads are better than one, after all. Moreover, you can prevent the unlikely but awkward situation of turning up in the same suit as another man. 
DON'Ts
We have looked at the things you should consider while dressing as a wedding guest. Here are some of the things you want to draw a big red cross mark over. These are considered breaches of wedding etiquette, and you do not want to be that person who ruins someone's big day, do you?
Wear white
This should go without saying, but stay away from this color unless it is your wedding. In many cases, both the bride and the groom wear white, so you do not want to be mistaken as one part of the happy couple. While white is a complete no-no, be careful with colors such as cream, off-white, champagne, and even light shades of tan. To stay on the right side of things, just go for a dark color. 
Match the colors of the wedding party 
Have you ever been mistaken for a groomsman? It can be quite awkward, so make sure you have not matched the colors and the aesthetics of the wedding party. It should be highlighted in the wedding invite, but in case it is not, it never harms to ask someone what color the wedding party is going with.
Wear jeans or casuals 
You can experiment with tasteful casual attire for weddings with a casual dress code but for formal and traditional weddings, it is completely unwarranted. Casual weddings are still pretty important and solemn events, so make sure you wear khakis or chinos rather than jeans or shorts. 
As a male wedding guest, your style needs to be sleek and refined. Since you are a guest, you are representing the happy couple and have been invited to partake in their union. If you are in a dilemma, simply go for something formal and muted. The right ensemble can turn any wedding party into one of the best evenings of your life.