Finding a wedding venue is never easy. Did you know that it actually takes a couple 528 hours?! You've probably scrolled through Instagram, Pinterest, Google and have gotten familiar with the better-known "mass" wedding spots. We decided to get a little more creative and built That's The One, to help couples uncover the under-the-radar little towns and villages that have incredible venues.

Here are three of our favorite, off-the-beaten-path wedding spots.
1. Ios, Greece: A bohemian sunset bar with panoramic views of the Aegean archipelago.
Head to the quaint island of Ios, a serene location for outdoor celebrations, colourful sunsets and bohemian vibes. This venue is literally picture-perfect; we love the flat-roofed, whitewashed Cycladic architecture which glistens above the turquoise Aegean archipelago. The central areas and interiors evolve around a common theme of spaciousness, airiness and laid-backness. It is ideal for intimate wedding ceremonies and receptions for up to 120 guests.

2. Costa Brava, Spain: A romantic private botanical garden, hugging the cliffs of the Mediterranean. 
Discover the romantic world of botany and get married in one of the most exclusive gardens in Catalonia. Born out of a dream to contribute to botany, this botanical garden was established in the 1920s and is the only privately owned one in Costa Brava. This is a day venue only and there is a selection of flexible wedding formats, from intimate ceremonies between 10-120 guests for a couple of hours to full catered banquets that go into the evening.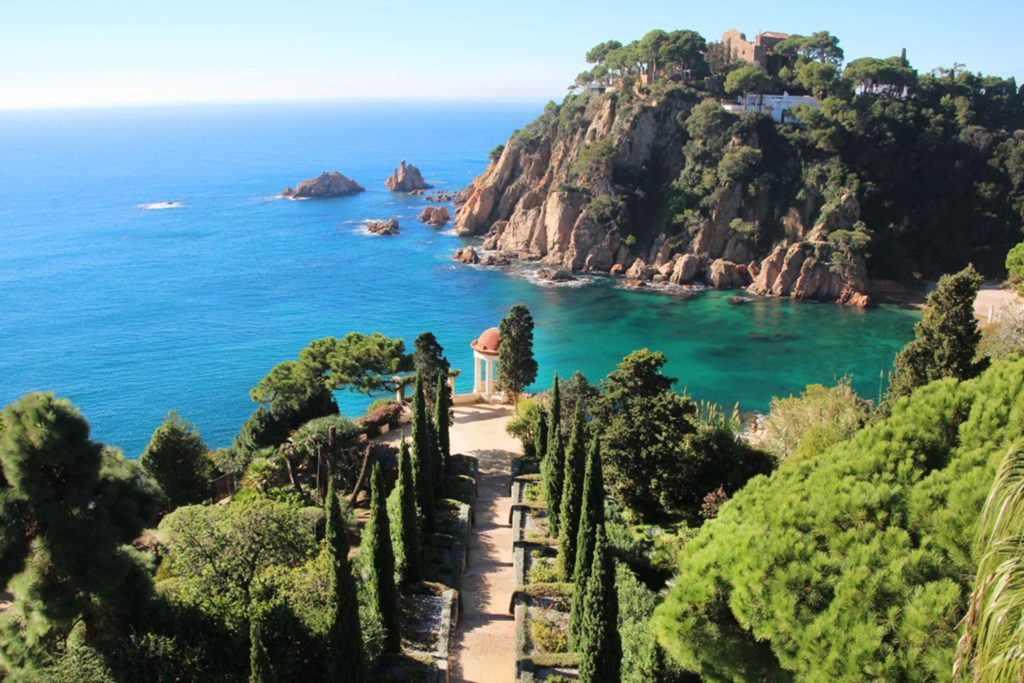 3. Condecourt, France: A real-life fairytale chateau in the French countryside.
A fairytale French wedding venue, this château is one of the most remarkable châteaux in France. It has even been classified as a historical landmark since 1942 by the French government! This venue has been nicknamed the "Petit Versailles" as the architecture and gardens were designed by the same designers and architects of Château de Versailles! An outdoor wedding in the classic French parterre garden is simply a must. 

Get £1,000 off your dream wedding venue. Yes, really!
To help wedding couples through a difficult year, That's The One (TTO) are paying up to £1,000 towards all venue bookings made on their website in the next 4 days. With many dates in 2022 and 2023 still available, you could lock in a real gem! 
The team behind the deal:
Meet That's The One - the Airbnb for wedding venues. With carefully curated locations across the UK and Europe, these venues are true gems with character, originality and beauty. Think private villas in Italy and boutique châteaus in France. 😍  
Check out our venues here.